CHILDREN'S FITNESS TAX CREDIT DOUBLED $1000!!!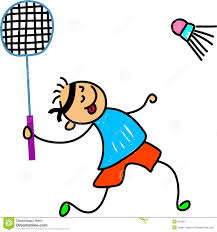 Prime Minister Stephen Harper announced the government will immediately double the size of the Children's Fitness Tax Credit, a sign the Conservatives are prepared to cut taxes well ahead of the 2015 budget.
The move is one of a handful of remaining promises from the 2011 Conservative election platform that were contingent on a balanced budget. The platform estimated the promise would cost Ottawa $130-million in lost annual revenue. The Prime Minister said the tax credit will take effect in the current 2014 tax year – even though he said last week that the government still expects to post a small deficit in the current fiscal year.
The most significant pledge left is to allow parents with dependent children to split their income for tax purposes.
The fitness measure will double the current maximum amount of expenses that can be claimed from $500 to $1,000.
"For kids, we know badminton leads to other things: learning new skills, making new friends, gaining new confidence, building strong character and, we hope, inspiring a passion for being active and healthy that lasts a lifetime," Mr. Harper said. "As many of you know, getting kids into these activities can be a challenge for hard-working parents. The costs add up."
The government introduced a motion in the House of Commons Thursday to enact the change for the 2014 tax year, as well as making the credit refundable starting in 2015, meaning Canadians who pay little or no income tax can still receive the credit.
"For something this important, no child should be left out," the Prime Minister said. "Everyone has heard the saying: 'It doesn't matter whether you win or lose, it's how you play the game.' But what's even more important for our government is that kids get a chance to play in the first place."